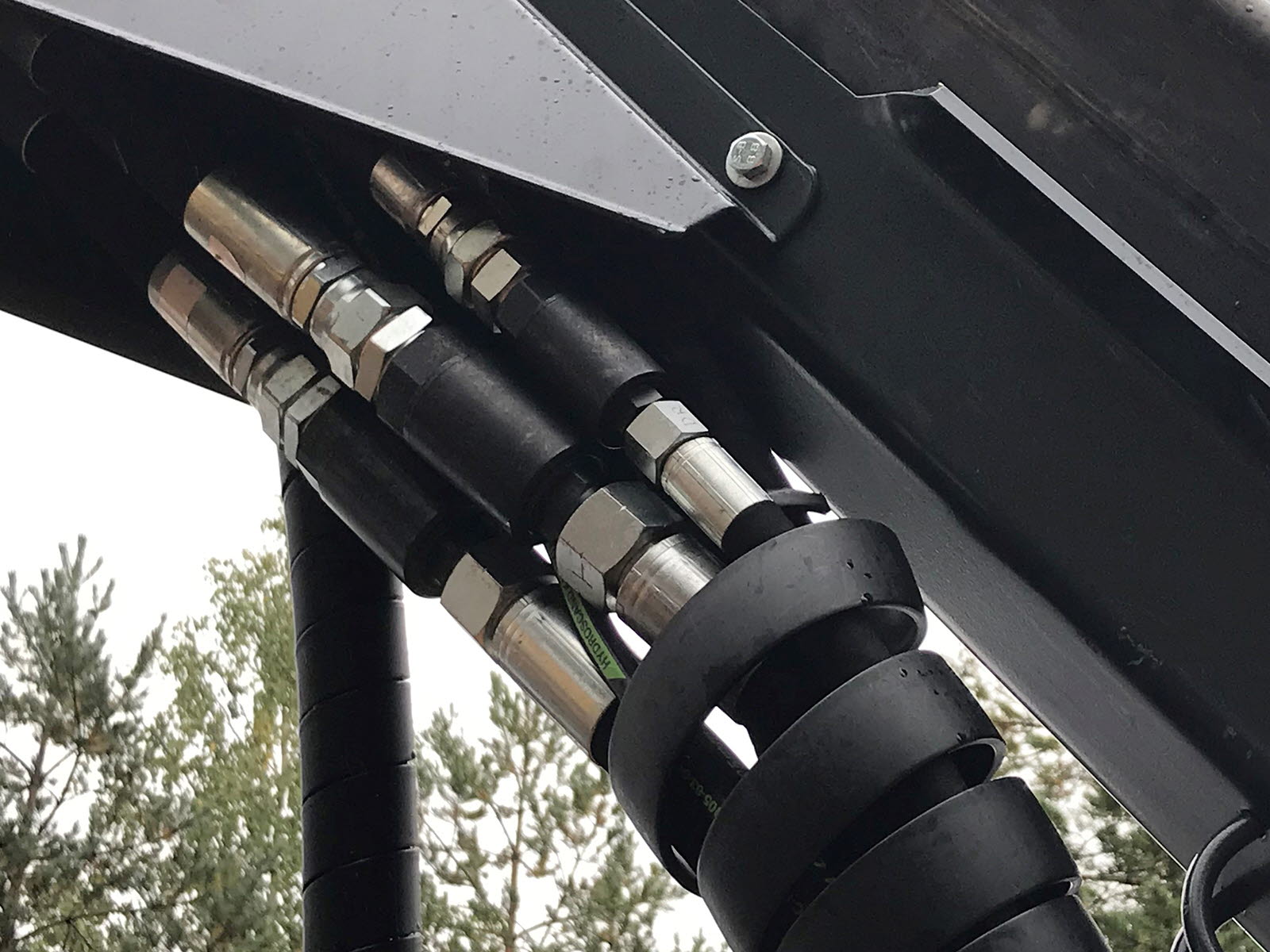 Swivels that pay for themselves
Our swivels are designed for today's modern hydraulic systems. The swivels completely eliminate hose twisting, which markedly increases the service life of the hose since twisting by as little as 10° shortens the service life of the hose by up to 90 percent. Indexator's swivels are offered with many different connection and seal principles.
Advantages associated with our swivels:
Large selection with different sizes, dimensions and threading
Free rotation even under high pressure
Fewer hose replacements due to increased service life
Shorter hoses produce weight savings as well as straighter and more secure hose routing
No pressure losses
K100 | The next generation of hose swivels

Read more
K100 are the swivels with dark coating.