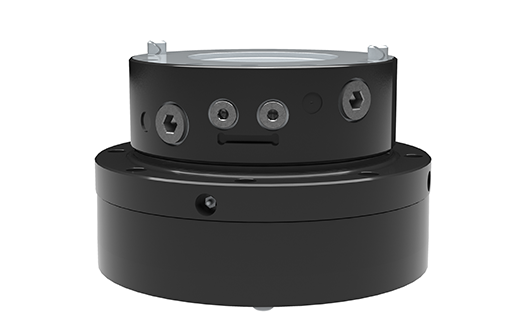 Technical data
| | |
| --- | --- |
| Part No. | 8350004 |
| Type of rotator | Grapple rotator |
| | 121 kg |
| | 360° |
| | ±500 kN1 |
| | ±150 kN |
| | ±110 kN |
| | ±39 kNm2 |
| | 4350 Nm |
| | 35 l/min |
| | 25 MPa |
| | 40 MPa |
| | 40 MPa |
| | 40 MPa |
Function
| | |
| --- | --- |
| Central lubrication | 40 MPa |
| Load Sense | |
Interface
| | |
| --- | --- |
| Upper interface | Ø 265 mm |
| Lower interface | Ø 340 mm |
1 Max axial load static indicate theoretical max load for hanging applications without accelerations.
2 The torque load may not be combined with axial load.
A rotator with the shortening LS is not equipped with restrictors (unlike our standard rotators). This means that the oil flow from the base machine has to be adapted.
Pressure limiting valves fitted.
Can be supplemented with hose guard.
Oil distributor ordered separately.
We reserve the right to make product changes. For further technical information relating to integration and hydraulic connections, please contact rotator@indexator.com
XR 350 C LS
A
Ø300 mm
AA
6°
B
M20
C
32 mm
D
Ø170 mm
E
Ø265 mm
F
Ø379 mm
G
123 mm
H
Ø22 mm
I
Ø340 mm
J
45°
L
233 mm
M
30°
N
34°
O
Ø22 mm
P
15°
Q
M12
R
45°
S
Ø116 mm
T
29 mm
U
26°
Y
Ø22 mm
Z
292 mm
Connections
Upper
Central lubrication
M10 x 1,0
G G0
G 1
R
G 1/2