Product series for rigid and free hanging installation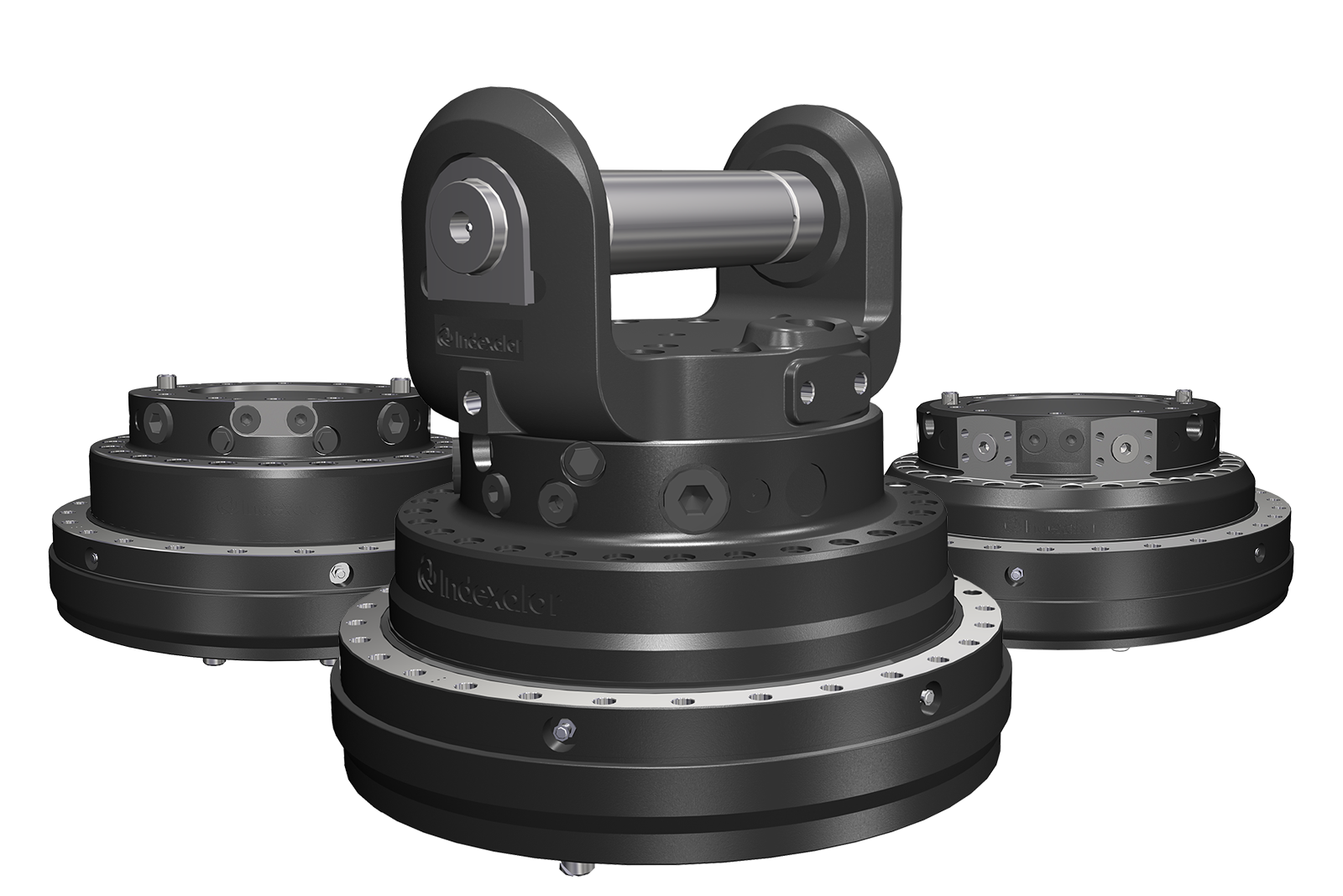 XR is a complete series of slew base rotators designed for excavators and the very biggest of applications. All of the models in the series have modular designs that make them service friendly and flexible.
The motor and swivel are integrated and the unique, patented transmission protects the motor and swivel from external loads, which means long service life.
XR rotators are equipped with bearings to withstand major forces in every load direction. With its well-dimensioned hydraulic connections and extremely high torque, the XR series is a broad product range for every kind of demanding application.
The series comes in several sizes and models and provides the customer with more possibilites with regards to hydraulic functions, electrical swivels and various manifold block options. In addition the XR series is available with heavy duty hose guarding products.