Studying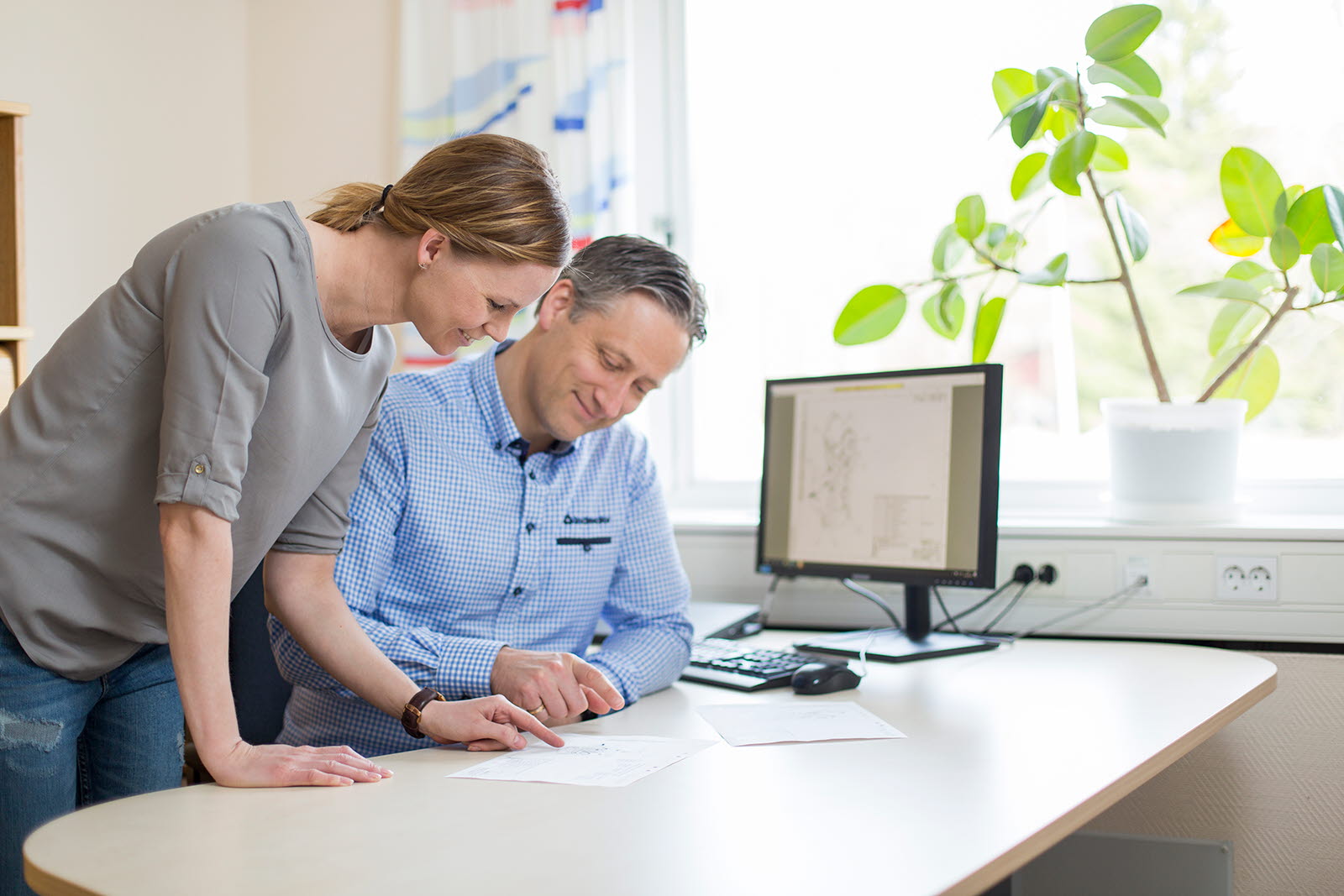 Success in recruiting the right individuals with the right skills is vital for our success. Collaboration with schools and students is important when it comes to generating interest in our company among capable, educated individuals who demonstrate drive and commitment. This is where we find our future workforce! 
School collaboration
Collaboration with schools is important, as we want to encourage the interest of young people in our sector and our company, as well as in technology. This is important not only before choosing upper secondary education, but also prior to choosing higher education. We are therefore happy to collaborate with secondary and upper secondary schools to demonstrate the opportunities that exist in our company.
One of our collaborations that we are keen to profile is with Teknikcollege. Teknikcollege is an important business partner when it comes to future labour and expertise. Along with other companies in our sector, we help one another to create the conditions for the labour of the future, for example through interaction between schools and companies, information evenings, study visits and work placements in companies.
Study visits
Study visits with us are an excellent opportunity to gain an insight into what a world-leading company looks like and how it works. As all our functions are located in Vindeln, you have the opportunity to follow our product from order to manufacture and final delivery.
Work placements
Work placements are a good way for students to learn more about working life. At Indexator Rotator Systems, students on work placements have the opportunity to experience a high-tech company at close quarters, to meet many different people with different professions, and to experience several exciting working environments.
We collaborate with courses within higher vocational education and have a positive view of the potential to offer students work placements that are linked to their education.
We also visit schools and participate in work fairs to tell more about our company and our future opportunities.
Thesis projects
Thesis projects are an important part of our recruitment process. Here you have the opportunity to get to know us at the same time as we have the opportunity to get to know you.
Over the years we have had a number of individuals working on thesis projects with us, granting the opportunity to develop and provide new knowledge, thoughts and ideas, but also to get to know the individual. We run a high-tech operation and require expertise and constant development, which is why highly trained individuals are always of interest.