Heavy duty swivels gaining market share in the forest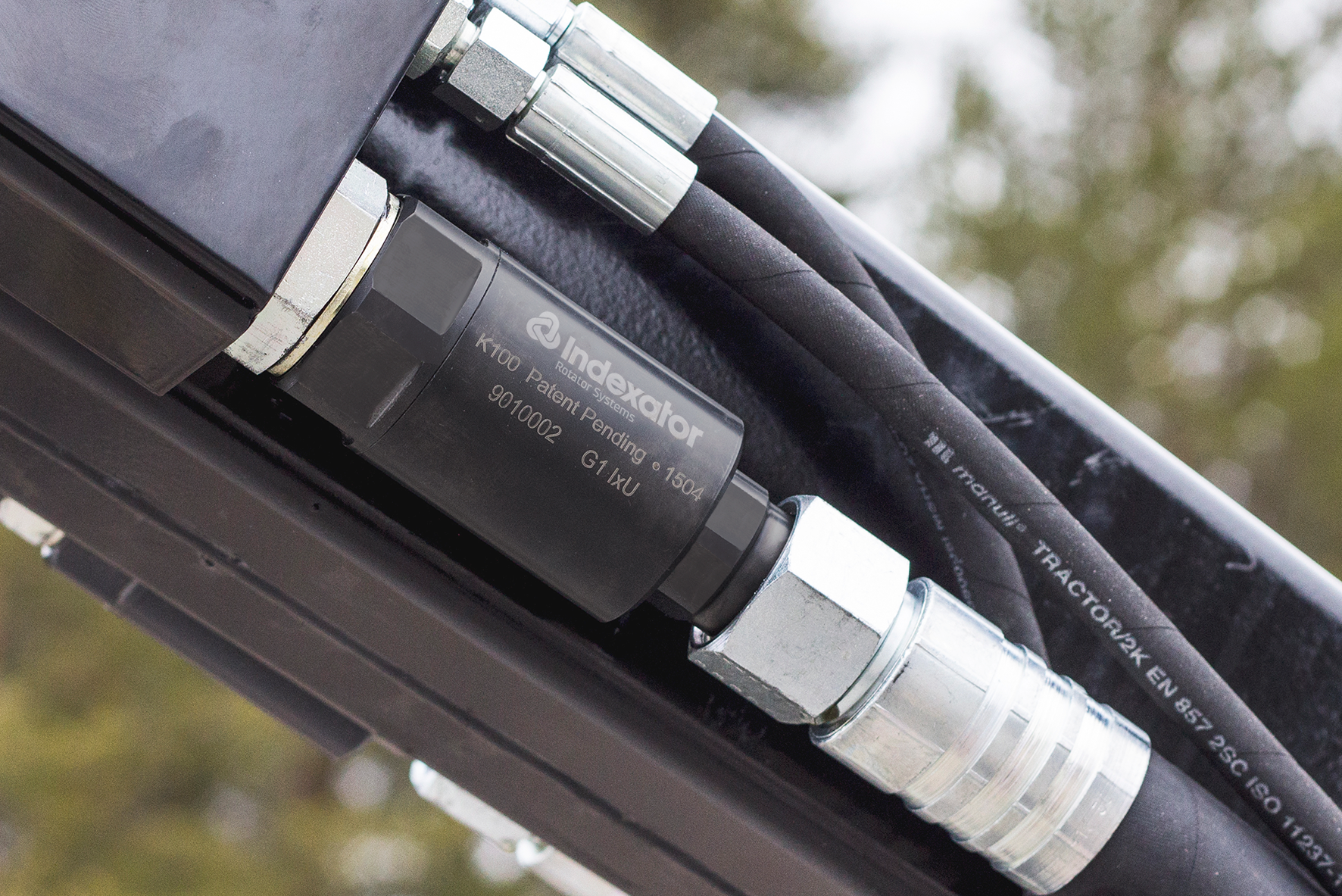 Indexator's new generation of hose swivels – the K100 – continues to gain ground in the forest sector. With its ball-free design the swivel withstands heavy side loads and peak pressure while eliminating the problem with twisting hoses.
Hydraulic hoses are sensitive for twisting and only a few degrees of twist can reduce hose life by up to 90 %. The elimination of twists increases hydraulic hose life time substantially.
The ball-less design makes the K100-swivel suitable for applications with heavy side loads, high pull force and modern machines with high pressure and flow. With less downtime due to leakage the K100 increase profitability for everyone.
"K100 have been a true success. Especially on extreme applications – for example on hoses to harvester heads and felling heads where you have a lot of bending forces going into the swivel," says Johnny Karlsson, Area Sales Manager at Indexator Rotator Systems.
The modular construction also provides major customization opportunities with many different connection and seal principles. Due to few components the maintenance of the swivels is easy.
"Our customers really like the compact design with small external diameter. It is a clear advantage when you have limited installation space," says Johnny Karlsson.
Main advantages of K100
New design with powerful slide bearings
Resistant to heavy side loads
Secure solution - it cannot be forced apart during work
Withstands high pressure levels
Surface treatment that is highly corrosion and wear resistant
Dirt and water-resistant seal that protects from outside particles
Seal and support ring for high pressure
Easy maintenance
Hardened bearing surfaces
Compact dimensions
Optimized design with few parts