Marking of serial number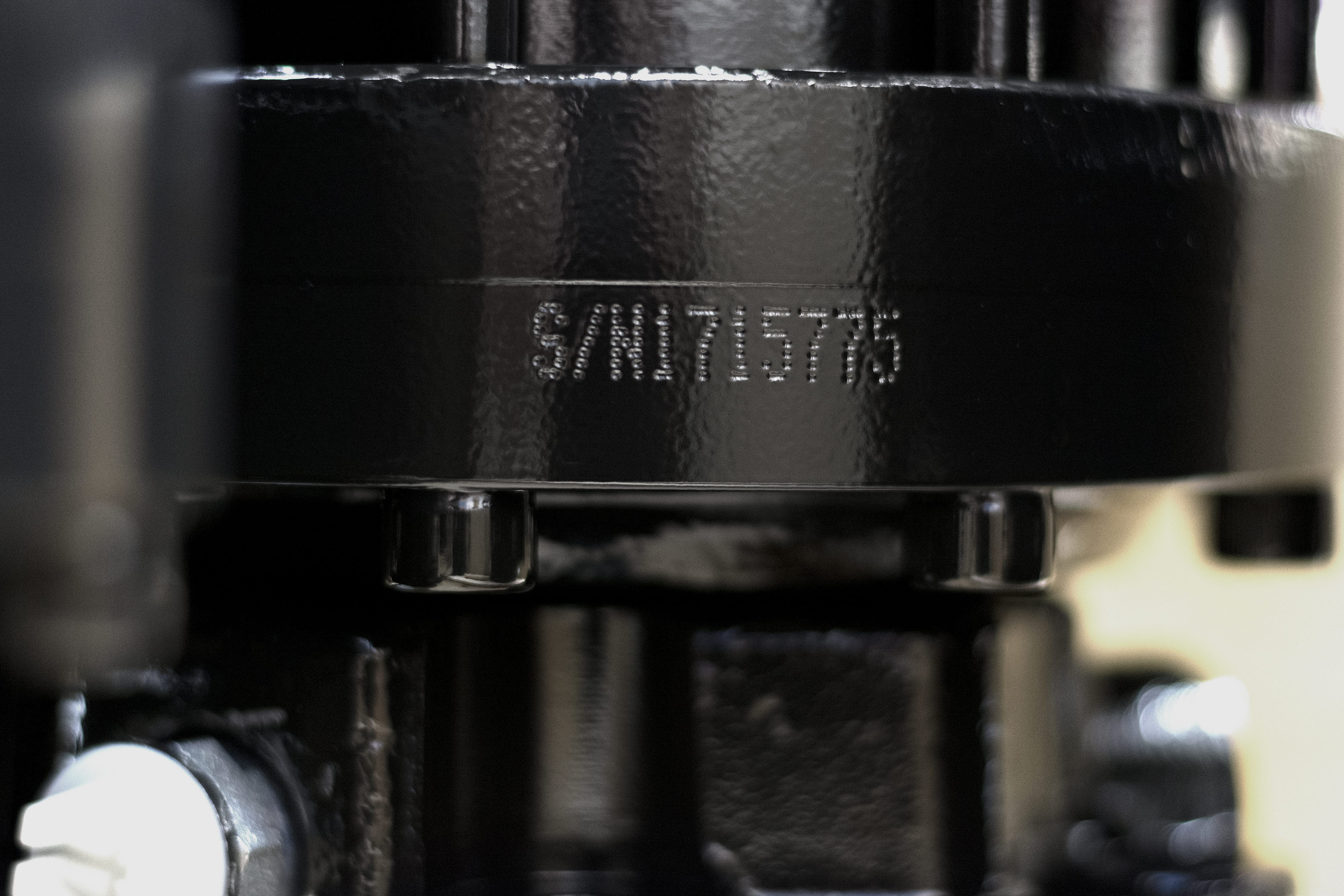 Since 2017-11-01 S/N is added before the serial number (except GV 3).
The serial number is the safest way of identifying the exact rotator model. This is especially important when ordering spare parts and for customer service identification.
The serial number is positioned on the processed section of the lower stator, below any hose and hydraulic connection shielding.