Indexator winner of Palfinger Global Award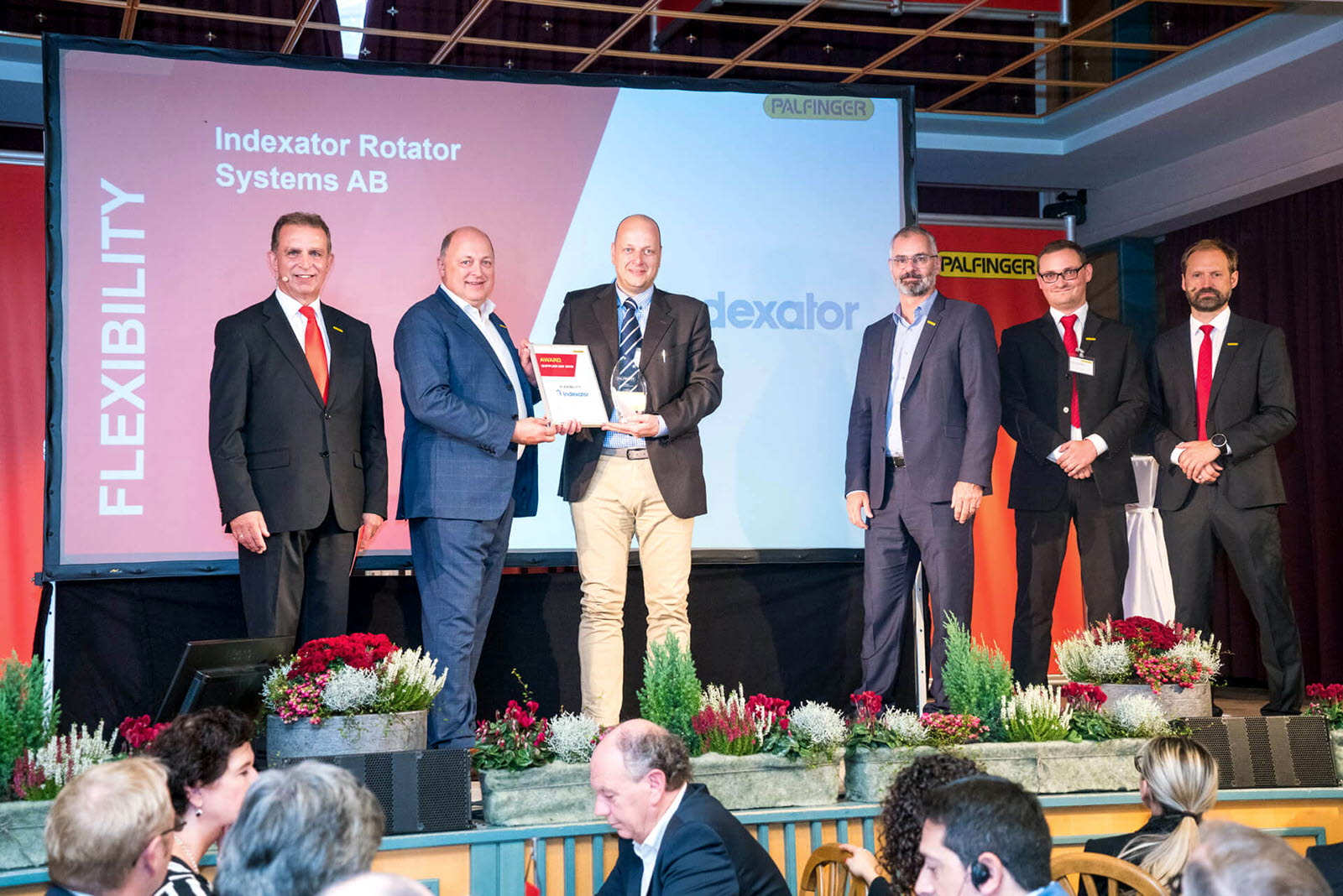 During Palfinger Supplier Day 2019 Indexator won prize for most flexible partner.
With 40 factories worldwide and about 10 000 employees, Palfinger AG is one of the worlds biggest manufacturers of cranes.
Palfinger Supplier Day is held every other year in Lengau, Austria, where the Palfinger head office and one of their factories are located. Their most strategic partners are invited, this year 250 persons from 120 companies. The main purpose of the day is to present Palfingers strategies and plans for the coming years for Palfinger and their partners. They also highlight partners who have performed beyond the ordinary.
Totally five awards were handed out during 2019's Palfinger Supplier Day and Indexator received the prize for most flexible partner.
Indexator Rotator Systems was represented by Mr. Valentin Gufler, Area Sales Manager.