See you at Bauma 2019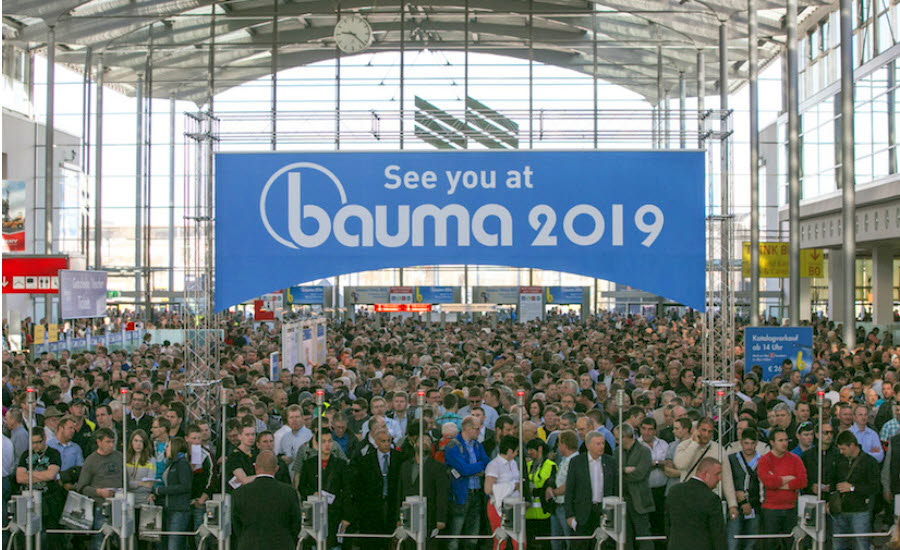 Indexator is exhibiting its smartest ever rotator programme at the world's largest construction machinery trade fair, Bauma.
During 8-14 April it is once again time for the machinery industry's biggest exhibition, Bauma 2016 in Munich, where more than half a million visitors are expected. Indexator Rotator Systems, the world's largest manufacturer of hydraulic rotators, will be exhibiting its XR programme consisting of compact rotators, which in a short period of time have gained ground within the contracting industry.
"Bauma is a fantastic platform that allows us to present our newest products to the entire industry, which is a step in the right direction in order to reach new customers within a segment which is relatively new for Indexator", says Valentin Gufler, Area Sales Manager at Indexator Rotator System AB. "Sincethe last Bauma, in 2016, we have taken major market shares in the contracting sector, and we see further opportunities to develop our sales of XR rotators, not least now when we've added the little powerhouse XR 300 to the programme", Valentin Gufler continues.
The market pressure is currently very high and Indexator is looking positively towards the future, with even models coming into focus for product development.
"The XR programme is being continually updated and at Bauma we will be unveiling a new model in development, the XR 350", says Valentin. "We have also equipped our display rotators with hydraulic functions, extra strong hose guards, slip ring and various types of manifold blocks for increased functionality", Valentin Gufler continues.
Bauma is held every three years, with this year's trade fair comprising of around 3 500 exhibitors from more than 60 countries, attracting around 600 000 visitors from in excess of 200 countries. In addition to Indexator approximately 40 other Swedish companies will be exhibiting at the trade fair.