Indexator best in Sweden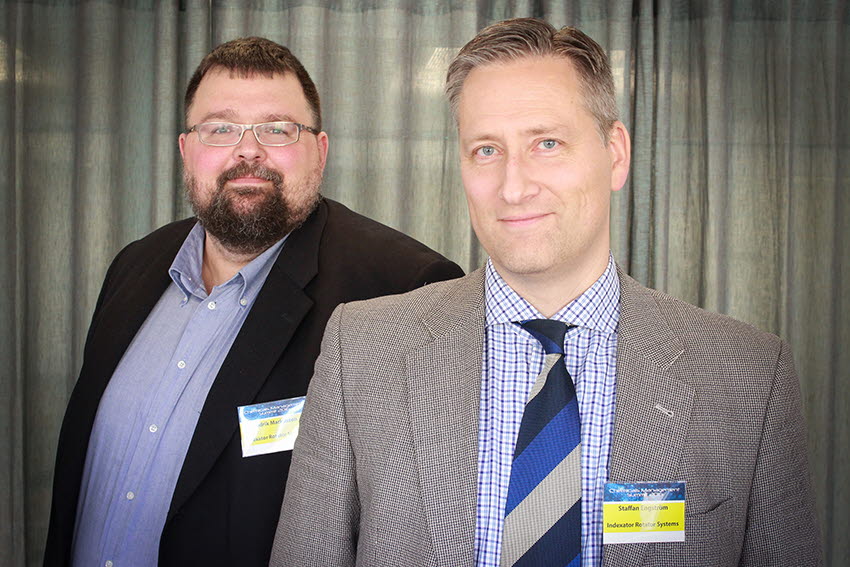 "Best in Sweden for sustainable use of chemicals!" has been awarded to the Vindeln company Indexator Rotator System AB, in tough competition with Volvo Cars among others. "The collaboration between the employees involved, the managers and the health and safety representatives to achieve a safe working environment and a reduced impact on the environment is and has been a success factor," says Staffan Engström, Quality and Environment Manager at Indexator.
Yesterday the winner of the prize for best control of chemicals was named, where the company Explizit Environment wishes to promote good examples and inspire others to work on risk assessment and the ability to remove or replace dangerous chemicals. Staffan Engström and Fredrik Markusson, Quality and Environment Coach at Indexator, were present at the Chemicals Management Summit 2016 in Stockholm to receive the award and give a presentation on "This is how success was achieved".
"We are hoping that our methods of working and long term strategies can inspire others," says Fredrik Markusson. The award is a confirmation that we are working in the right way and everyone at Indexator has a share in this award. ABB and Jula have previously received this award.
This is the top 10 list for 2016:
1. Indexator
2. Amtek
3. Alimak Hek
4. GKN Driveline
5. Kubikenborg Aluminium
6. Plannja
7. NEVS
8. Volvo Cars
9. Fiskeby Board
10. Santa Maria